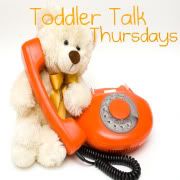 Halloween
15 months old!
Eating Mac n Cheese at daycare at about 10 months!
9 month pictures!
Around 6 months in her carseat!
3 month pictures!
I know this is supposed to be all about toddlers, but I love my little three month old too, so I thought I'd put my fav pic of her so far in here too! She looks so thoughful :) Reminder: Need to get her 3 month pictures done! She's almost 4 months!